Why A Firestone National Account?
A Firestone National Account program will provide you significant savings through our competitive prices, service backed by nationwide warranties and the convenience of centralized billing for your fleet of vehicles. We have programs for all sizes of fleets! For the Firestone National Account retailers in your area click here or our Nationwide Support Team is ready to assist you, please contact (888) 528-0798. Available Monday - Friday 8am – 5pm CT.
New Fleet Registration   -   Fleet Maintenance   -   Fleet Repair   -   Locations   -   Shop for Tires
Note: Firestone Complete Auto Care stores offer pricing and promotions that only apply to retail customers.
Nationwide Warranty
We promise that the services we perform will be fixed right the first time. If the automotive repair or service was performed improperly, then we will re-perform the service at no additional charge to you, during the established warranty period.
Competitive Pricing
When you become a Firestone National Accounts customer, you'll save money with the economies of fleet pricing. Save on quality Bridgestone and Firestone tires, as well as quality vehicle services from participating Firestone service centers. One uniform price nationwide eliminates price negotiations at the local level; you always know up-front what you will pay regardless of quantity. And you can depend on our highly trained technicians, whose work is backed by a nationwide warranty.
Centralized Billing
The Firestone National Accounts program is designed to keep the management of your fleet vehicle services as easy as possible. Our point-of-sale system keeps track of your entire fleet by offering consolidated invoices and statements.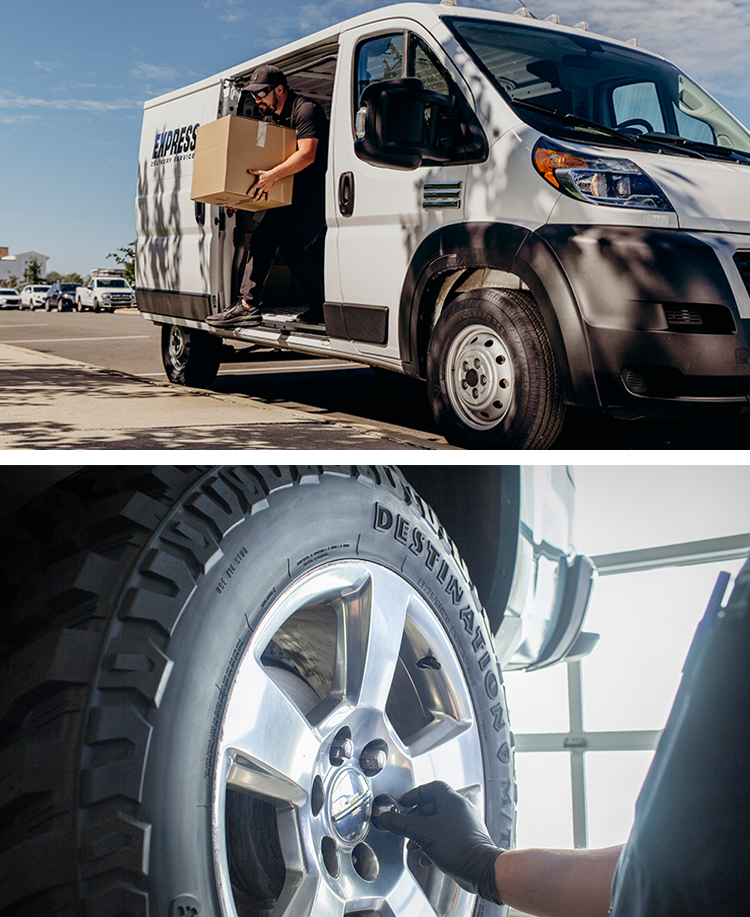 Here's how it works
1) Delivery Ticket
A delivery ticket is completed by the service center at the time of each purchase. It contains all the information your company needs for easy billing and fleet management: vehicle ID, PO number, customer signature, and other information. When your driver picks up his or her vehicle, a copy of the services rendered is also provided.
2) Computerized Invoice
Twice a week, an accurate summation of your transactions is mailed to your headquarters or other desired locations. It includes complete information of the items purchased, such as date, price and product descriptions.
3) Customer Statement
Customer statements accurately recap all purchases made each month. They show each invoice's billing date, invoice number, customer reference number, invoice due date, and invoice opening balance, ending balance and cash discount.
4) Easy Payment
Each month, you'll make only one payment to one supplier. It's as easy as that.
5) Exclusive National Account Fleet Card 
Firestone National Account identification cards are furnished at no charge, imprinted with your company name, National Account number and other fleet details.
* Prices may vary. Contact the Firestone National Accounts team for specific price information.